The Ultimate Guide To Becoming A Massage Therapist
Eastern and Western civilisations have extolled the therapeutic benefits of touch for centuries. Dating back thousands of years, this practice and its benefits have been referred to in ancient writings from Europe to the Middle East and Asia. As one of the oldest health practices, touch as a healing method has been purported to relieve stress and pain, improve circulation and aid in the prevention and cure of illnesses. No longer viewed as an indulgence, modern massage therapy forms part of a holistic approach to general health and wellbeing. So, what exactly is massage, why has its popularity in Western societies grown and how can you become a part of this booming profession?
What is Massage?
Encompassing a range of methods, massage is generally defined as the manipulation of muscles and other soft body tissue (for example, tendons, fascia and ligaments) via rubbing, kneading or other methods using your hands or an instrument for therapeutic or relaxation purposes. The intensity and pressure applied during a massage can range from light stroking to deep manipulation. The term massage therapy describes these various techniques used to apply touch, pressure and intensity during treatment.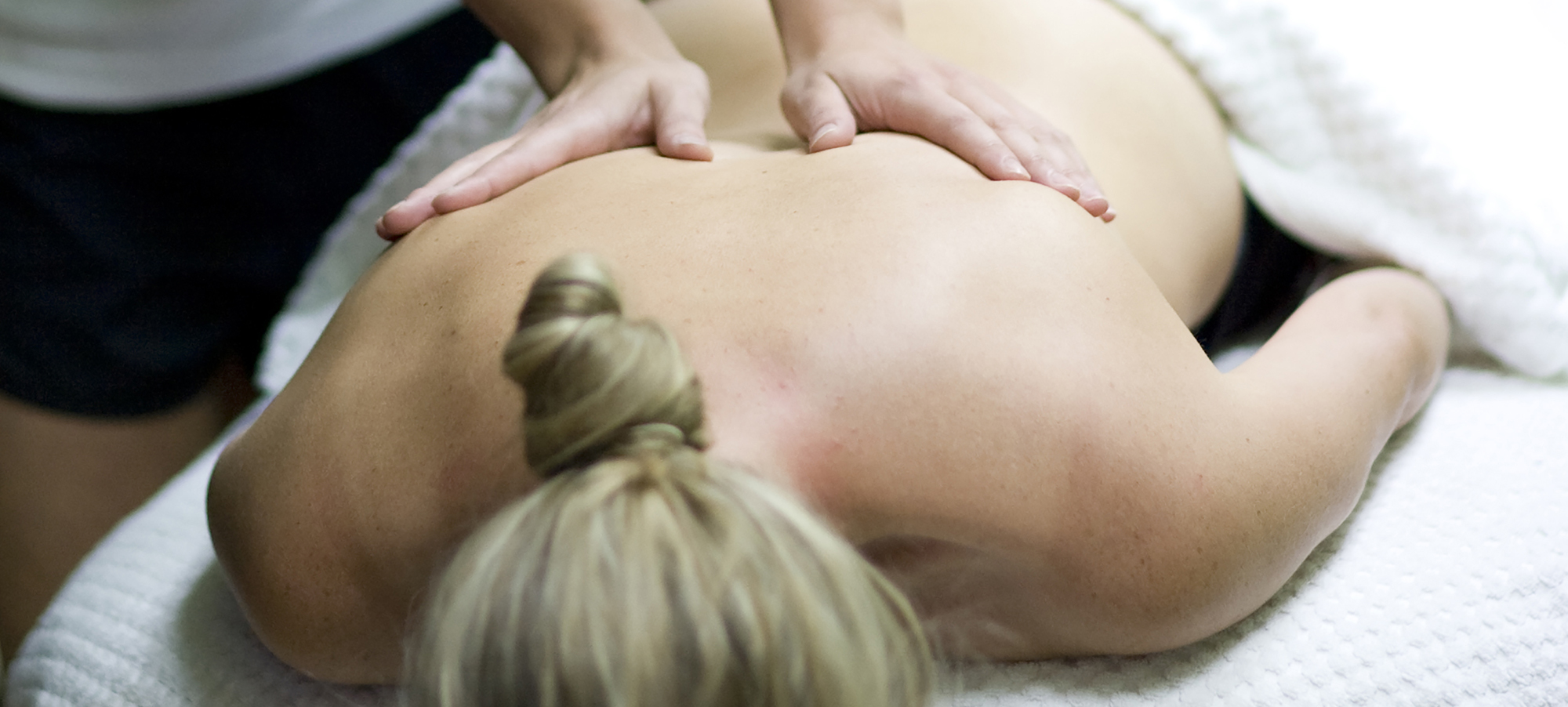 Popular Massage Therapy & Bodywork Techniques
Did you know there are many massage therapy techniques? Massage professionals use a range of therapeutic practices to help clients relax or to relieve pain and tension. Some of the more popular bodywork and massage techniques employed by therapists are listed below:
Swedish Massage: As one of the most well-known and popular massage methods, Swedish massage uses five specialised gentle techniques (long strokes; kneading; firm, circular rubbing movements; tapping; and vibration) to relieve muscle tension and relax the body. Clinical studies show that this gentle form of massage can have positive effects on reducing anxiety and blood pressure, and boosting immune function.
Deep Tissue Massage: Another popular technique is deep tissue massage, which aims to reduce pain and discomfort. Using slow, forceful strokes, this form of massage starts by relaxing the upper layers of superficial muscles and connective tissue in order to penetrate deep into the muscle layers. By employing this technique, therapists are able to concentrate on areas of tension, helping to relieve chronic muscle pain and improve movement.
Trigger Point Massage: Also known as trigger sites or muscles knots, trigger points are tender spots within a particular muscle group that, when stimulated, lead to referred (distant) pain in other body areas. Caused by acute, sustained and repetitive muscle overloads, trigger point therapy focuses on locating these tight muscle fibres and applying direct pressure. Although tender, the long-lasting benefits of this massage technique outweigh the associated temporary pain.
Hot Stone Therapy: This therapy involves the use of hot, smooth volcanic rocks called basalt stones as a muscle therapy. During a hot stone massage, the therapist combines regular massage techniques with hot stones that are placed on key body points such as the stomach, back, face, hands and feet. As stones retain heat, they are great for heating the skin, which expands blood vessels and increases circulation. This helps loosen muscles and ease tension.
Lomi Lomi: Also known as Hawaiian massage, Lomi Lomi is based on a Hawaiian philosophy centred on energy flow and harmony in mind, body and spirit. Lomi Lomi therapists can use their palms, forearms, elbows, or fingers to deliver long continuous, flowing strokes all the way down the body. This massage technique promotes spiritual, emotional and physical energy while also being beneficial for improving circulation, releasing muscle tension and promoting relaxation.
Reflexology: Based on the Chinese principle that the foot has 'reflex' points that correspond to specific body organs, modern reflexology is a therapeutic method employed to promote wellness throughout the body and relieve pain by applying pressure to points on a client's feet, hands or outer ears. This form of massage encourages blood flow, aiming to promote healing, relaxation and overall wellness.
Benefits of Massage
As stated, there are many purported positive effects of massage. There is a growing body of research into the benefits of this complementary treatment, which continues to increase with the rise in popularity of this form of therapy. Although clinical studies assessing the effectiveness of massage continue to date, research and anecdotal evidence suggest that massage can have positive effects on our psychological and physical health and wellbeing. Some of the health benefits can include the following:
Relaxing the Body and Reducing Stress: Many of us underestimate the effect that stress and tension can have on our physical and mental wellbeing. Stress-induced hormones can lead to a range of health issues including sleeplessness, weight gain and headaches. Massage therapy has been found to promote the release of endorphins (feel-good chemicals), which help increase feelings of calmness and relaxation. The flow-on effects are reduced mental and physical stress.
Improving Sleep Quality: By promoting relaxation and reducing stress, massage can lead to a healthy night's sleep, especially in people who are restless.
Correcting Poor Posture: Many people suffer back and neck pain but are unsure where the problems stem from. Often, these issues are the result of bad posture, particularly when sitting or standing. Massage therapists are well-trained to assess a client's body and note any postural problems or changes. They can subsequently form tailored massage therapy treatment plans to help lengthen the muscles, realign the body and prevent further issues.
Easing Muscle Pain and Tension: By using massage techniques such as kneading, stretching, stroking and releasing trigger points, therapists can alleviate muscle tension and pain, which can help relax the body. This muscle relief can also promote improved joint mobility by reducing stiffness and soreness.
Relieving Migraines and Headaches: Research has found that massage can help reduce the frequency and severity of migraines and headaches, often triggered by poor sleep and stress.
Improving Circulation: Massage therapy has been found to improve circulation by increasing blood flow to the muscles and tissues as well as removing lactic acid from stiff and sore muscles. This can promote muscle and tissue healing.
Decreasing Blood Pressure & Heart Rate: By activating the parasympathetic nervous system, massage can positively reduce blood pressure and heart rate in people with hypertension.
Reducing Anxiety & Depression: A flow-on effect of decreasing vitals like blood pressure and heart rate is that massage therapy can reduce symptoms, which often trigger anxiety and depression.
Boosting Immunity: By improving circulation and decreasing stress hormones, massage can help boost your immune system functioning.
Is Massage Popular in Australia?
If you are new to the world of massage and its benefits, you may be surprised to discover that massage therapy makes up the largest complementary medicine sector in Australia. What does this mean? People are increasingly complementing traditional medical treatments with massage therapy. Nowadays, massage is no longer being seen as an alternative treatment option. Instead, its growing popularity as a holistic treatment has seen the industry boom! If you are looking to start a new career and think that becoming a massage therapist is right for you, contact the Australian College of Fitness & Bodywork today.
How to Become a Massage Therapist
If you have an interest in becoming a massage therapist but don't know where to begin, you've come to the right place. The professionals at the Australian College of Fitness & Bodywork (ACFB) understand the skills required to become a qualified massage therapist and can help set you on the right career path. We have a long history of providing award-winning, nationally accredited massage therapy education and our well-renowned courses will help you quickly achieve your dream of becoming a professional in this growing industry. Contact ACFB's friendly staff today to find out more about our massage courses. One phone call is all that's separating you from a new and exciting career!
ACFB: Who We Are
Since 1989, the team at ACFB have been dedicated to providing award-winning education and support to our students, helping them achieve their goals of becoming well-trained, qualified massage therapists. As the recipient of the Department of Education's 2013 Victorian Small Training Provider of the Year award, we are renowned for our constant strive for excellence and dedication to training our students, ensuring they receive a first-class education by massage industry leaders and professionals.
ACFB Educators
ACFB's massage therapy teachers are highly-qualified and knowledgeable about up-to-date best practice techniques. Their wealth of experience, dedication and passion ensure our students receive award-winning training of the highest standard. Learning from the industry's leading massage professionals means you can be confident that the skills you learn in an ACFB massage course can successfully be applied in any work environment. Meet the ACFB team and find out more information about our experienced professional staff and trainers.
Why choose ACFB?
ACFB provides award-winning and accredited massage courses that are recognised across Australia. Located in Melbourne, we offer on-campus or FLEXI massage courses to fit into any lifestyle while maintaining the highest standards of training. Delivered by our highly skilled educators, the successful completion of an ACFB massage course will give you both the theoretical and practical knowledge and skills needed to begin a rewarding career in this industry. Not only will you graduate with a massage therapist qualification from an award-winning provider, but you can also immediately start to apply your skills across a range of workplaces or even start your very own massage business!
What You Can Expect to Learn in an ACFB Massage Course
ACFB's award-winning training is renowned for its comprehensive curriculum. By covering the most important and advanced aspects of massage therapy techniques, our educators ensure you are equipped and confident in applying the skills that are highly sought-after by employers in this field. Some of the skills and knowledge you will gain include:
Basic principles of musculoskeletal anatomy
How to conduct basic physical assessments
Working with diverse populations
Applying Lomi Lomi massage and advanced relaxation techniques
How to make appropriate referrals to other healthcare professionals
Managing legal and ethical compliance
Safely administering first aid
Sports massage and stretching techniques
Myofascial Release (MFR)
Trigger Point Therapy (TRP)
Muscle Energy Techniques (MET)
Positional Release Techniques (ART)
Physical Assessment and Corrective Exercises
Orthopaedic and functional assessment techniques and injury prevention
Corporate massage and regional treatment techniques
And much more!
Another strength of our courses is the mentorship and support our students receive from industry professionals throughout their studies. Furthermore, our interactive student portal allows our students to receive peer support via forums as well as providing easy access to course materials, detailed films, and assessment submission. This allows our students to study anytime and anyplace. To find out more about our massage courses, click here.

Will I be Able to Find Work as a Massage Therapist?
As the health benefits of massage are increasingly being recognised, the number of people seeking this form of therapy continues to grow. There are many reasons people seek massage therapy. Whether to reduce muscle pain from sports or injury, to reduce stress and anxiety, or to improve general health and wellbeing, people are increasingly searching for trained massage therapists. This means that there is a growing demand for professionals in this area, as well as an increase in employment opportunities. Statistics from 2005 to 2020 show that the number of massage therapists in Australia is growing and is forecasted to reach 15.1 thousand in 2020 (source: Statista.com).
Career Opportunities
There are many exciting employment opportunities for massage therapists in Australia. As this complementary area of treatment is growing in demand, so too are the workplace options. Massage therapists can find work in healthcare settings, spa centres, fitness industries, corporate settings, or can even start their own business. You can even travel and work around Australia with your skills, which makes the prospect of a career in massage therapy even more exciting. The employment opportunities are endless. Call ACFB today on 1300 002 232 to find out more about your new and rewarding career in the massage therapy industry. 
Can I Enrol Immediately?
Immediate starts are available for some courses! Depending on your preferred course delivery option (FLEXI or on-campus), intake dates, course fees and duration will vary. You can find out more about enrolling in one of ACFB's leading massage courses by heading to our website, which lists information about our current intake dates.
Be Confident You Are Learning from Accredited Professionals
ACFB is a Registered Training Organisation through the Australian Skills and Qualification Authority (ASQA) and our courses are Nationally Recognised, as listed on training.gov.au. Thus, you can be confident that you are learning from accredited professionals in the industry.
As the demand for well-qualified and competent massage therapists continues to grow, there's no better time to begin your new and rewarding massage therapist career.
Posted On 27/11/18