The Ultimate Guide To Becoming A Personal Trainer
When considering a career path, it's smart to think about industries and services that will forever be in-demand. You want to avoid opening the next Blockbuster Video and find something you love that people will always need. Personal training is a career option that is not only regularly in demand but also experiencing significant growth.
Getting fit and feeling good can be addictive, and the demand for personal training to help achieve this is growing. The average industry growth from 2014–2019 was 4.9 percent fed by a rising health consciousness and a growing interest in losing weight due to Australia's high obesity rates. 
This means we require more personal trainers to service the many potential clients available. The industry is tipped for strong future growth and currently has just shy of 32,000 workers, with around 30 percent listing the role as their full-time position. 
This proves there is no shortage of work in the fitness industry, and if you are considering a new career as a personal trainer, the Australian College of Fitness & Bodywork (ACFB) has the course that can help you get there.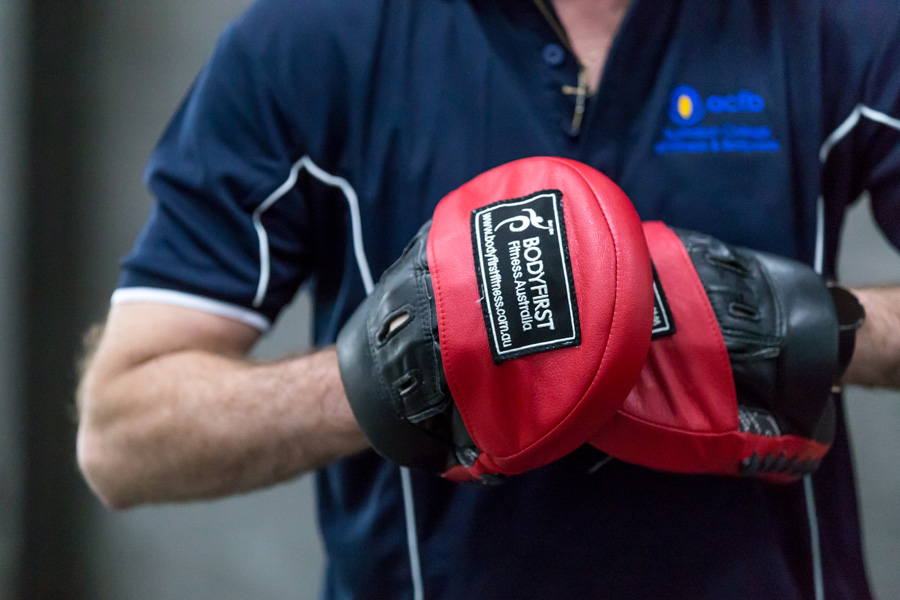 The fitness industry in Australia
The fitness industry in Australia consists of a range of outlets, including health clubs, fitness centres, and gyms, all of which become potential employers when you head down this career path.
There has been a substantial amount of growth in the fitness industry due to the expansion of budget gym chains and premium functional fitness facilities. Couple this with increasing awareness of quality health, and it is not hard to see why fitness instructors currently make up nine percent of the industry workforce. These occupations are projected to increase by 20.1 percent by 2023.
What does the role of a personal trainer involve?
Personal trainers work one-on-one or with a group to develop and implement tailor-made fitness training programs that assist their clients to lose weight and generally improve their physical strength and performance. Following an initial assessment, a personal trainer individualises exercise regimes based on the client's goals, abilities and needs. Using their skills and fitness knowledge, PTs motivate clients, help them stay on track, provide feedback and accountability, and inspire them to achieve their personal fitness goals. 
At ACFB, we ensure our students stay up-to-date regarding current industry standards in exercise and nutrition so that they can educate their clients about all aspects of health and wellbeing, including fitness and healthy eating. If you think you have what it takes to become a personal trainer, don't wait – call today and the friendly staff at ACFB can help you choose the right fitness professional career pathway.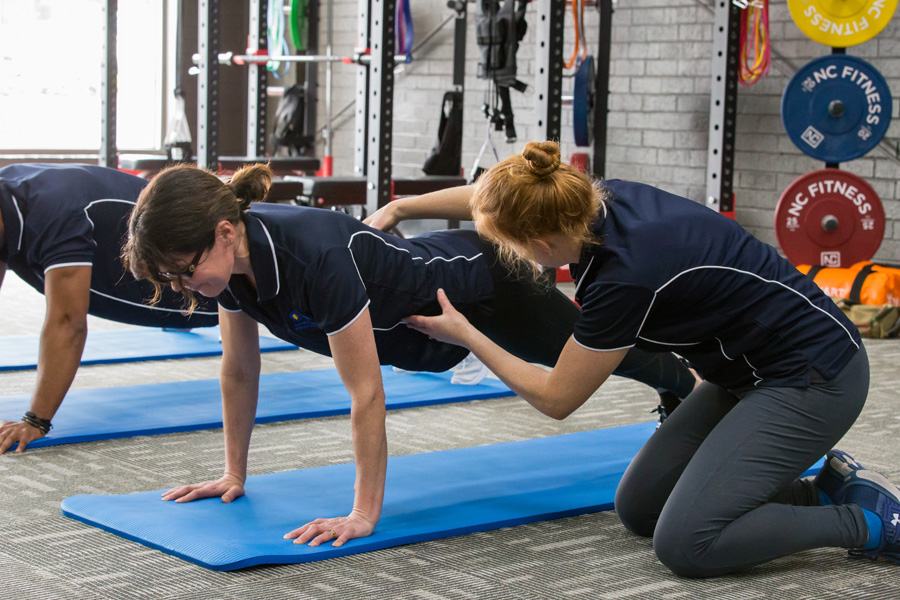 What qualities do I need to become a personal trainer?
At ACFB, we know what it takes to become a PT. The most important thing is that you must be passionate about fitness and like to exercise and lead a healthy lifestyle yourself. 
Remember, you will be setting an example for your clients. You also need to have the dedication and determination to help others achieve their fitness and weight goals. Motivating clients, knowing when and how to push them harder and when to back off is also an important skill you need to learn. 
Being a listener and an excellent communicator is another quality that a personal trainer needs to have. This will help you build a good relationship with your clients and together, you can achieve their aims. Another desired quality for personal fitness trainers is their ability to show empathy and compassion for their clients. Losing weight, getting fit and staying motivated is hard, especially for those who have led sedentary lifestyles or are overweight. 
This is where a good personal trainer comes in. Whether you have personally experienced these hardships or not, your ability to be empathetic to your client's needs, to understand their struggles and to show them compassion is what will help you connect with them. This will not only make them feel valued and heard, but it will assist you to keep motivating them to push on and reach their goals. 
At ACFB, we understand how best to connect with your clients. If you think a career in the personal fitness industry is right for you, contact ACFB today to find out more.
Do I have what it takes?
It takes many skills to become a personal trainer. Not only do you need to have the personal qualities mentioned above, but you also need to be knowledgeable about the human body and stay informed about the ever-changing professional standards. As a personal trainer, you also need to be able to relay your learning into teaching to educate and assist clients in achieving their personal fitness, weight, and health goals. 
Furthermore, you need to adapt to your client's needs, as these change as you progress through fitness regimes. Varying the training programs and delivering safe and effective workouts that are fun will help your clients achieve their desired health and fitness goals, ensuring they remain motivated, interested, and keep coming back! So, do you think you have what it takes to become a personal trainer? If so, read on.
How do I become a personal trainer?
So, you have an interest in health and fitness and are interested in becoming a personal trainer (PT) but don't know how? Well, you've come to the right place! At ACFB, we understand what it takes to become a PT and can help you get started. First, you need the passion, then you need the skills, and that's where ACFB comes in. Our long and accredited history of award-winning, nationally-accredited Personal Trainer (PT) education courses will see you achieve your dream of becoming a fitness professional. Don't delay – Contact ACFB and learn about what it takes to become a personal trainer. Your new and exciting career as a PT is only a phone call away!
Don't forget about the personal benefits of being a PT!
There are many benefits of choosing personal training as a career pathway that goes along with unlimited earning potential and flexible working hours.
You will basically become your own boss, taking your business in any direction you like, be it a traditional method or something a little more outside-the-box.
You will make a significant difference in the lives of your clients, be it weight loss or muscle gain; you are positively changing someone's life. This meaningful sense of satisfaction will bring great joy in your role, and don't forget about the biggest personal benefit of all; you are training while you work! Think of everyone who will be jealous that you have successfully combined your gym and work time…
About ACFB
Conceived in 1989, the Australian College of Fitness & Bodywork (ACFB) has a long and accredited history of delivering the best possible training in personal fitness. Dedicated to providing award-winning education and support to our students, ACFB helps them realise their dreams and achieve their aim of becoming a personal trainer. 
This dedication and strive for excellence saw ACFB previously honoured with the Department of Education's Victorian Small Training Provider of the Year award. At ACFB, you get an education second to none.
ACFB trainers 
ACFB trainers have many years of experience in the personal training and education industries. Highly-qualified, knowledgeable, dedicated, and passionate about what they do, ACFB's educators ensure the college has always maintained a high standard of training. 
Their continuing experience in their field of teaching and their respective industries means that not only will you be learning from the industry's leading trainers, but you can also be confident that what you learn can be applied successfully in the real world. Meet the team and find out more information about our ACFB trainers.
Why choose ACFB?
ACFB provides award-winning and well-renowned accredited Personal Trainer (PT) courses that are recognised nationally. Located in Melbourne, we offer on-campus, FLEXI, or online PT fitness certification courses to fit into any lifestyle while maintaining the highest standards of training. 
Specifically designed to provide you with theoretical knowledge and practical hands-on experience, ACFB personal training courses will give you well-rounded skills and the confidence to begin a career in the fitness industry. 
Whatever your personal training career goals may be, you can be confident that ACFB will give you the right qualifications to achieve your PT dreams. Don't just take our word for it, however, read what our graduates have to say.
What are some of the things I will learn in an ACFB fitness course?
ACFB's Personal Trainers' qualifications are renowned throughout the industry, proven by our being voted a previous recipient of the Victorian Small Training Provider of the Year. Delivered via FLEXI, and on-campus in Melbourne, our training differs from the rest as we teach a comprehensive curriculum, ensuring our students learn about all aspects of fitness, including Nutrition for Body Composition, Fitness Programming & Postural Screening, and Anatomy & Physiology. 
Some of the skills you will learn in our comprehensive personal trainer courses can include:
how to plan and deliver personal training (PT) sessions

how to conduct screening and fitness appraisals

how to confidently plan and instruct group exercises

how to customise coaching programs across age groups, including children, adults, and mature age clients

how to tailor a program to special population clients

how to safely perform exercises

how to administer first aid

how to provide an individualised service to each of your clients and tailor it to their specific needs

principles of healthy nutrition and eating

the basics of anatomy and physiology
As you can see, our award-winning college will teach you the necessary skills and give you the confidence to begin a career in the fitness industry regardless if you are a knowledgeable health enthusiast or new to the fitness world. To find out more about our PT courses, click here.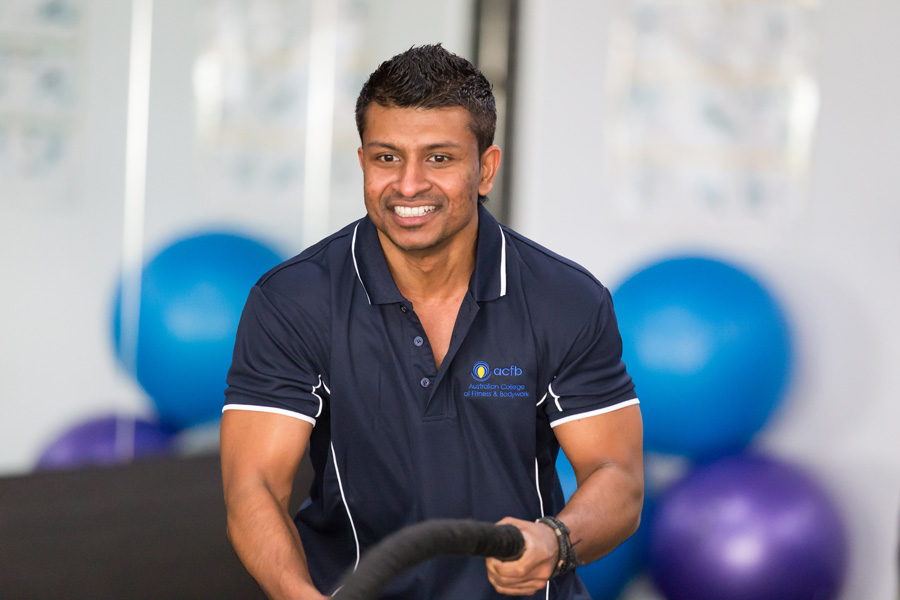 Will I be able to find work when I complete my qualification?
The continually evolving fitness industry offers a range of career opportunities. Driven by rising health and fitness consciousness, this industry is booming in Australia and is predicted to keep growing well into the future. 
This means there's a growing demand for personal trainers. Gaining an ACFB Personal Trainers qualification is an excellent step towards forging a new and rewarding career in the personal fitness industry that extends beyond fitness studios. 
The highly-valued skills and expertise you will learn after completing an ACFB course will broaden your career options. By offering dynamic, informative, and fun courses, we ensure that ACFB students are educated, empowered, and well-prepared for the fitness workforce. 
So, whether you work at a gym, in a corporate setting, or on a cruise ship, whether you run group boot camps or your own PT business, there will be an array of potential employment settings for you to work. You will only be limited by your imagination!
Learn more about our PT courses here and take the first step in your new career as a personal trainer. Completion of our personal trainer certification courses will see you ready to enter the PT fitness industry in Melbourne, across Australia, or anywhere around the world. Enquire today and before you know it, you'll have a rewarding career and will be making positive changes in your client's lives.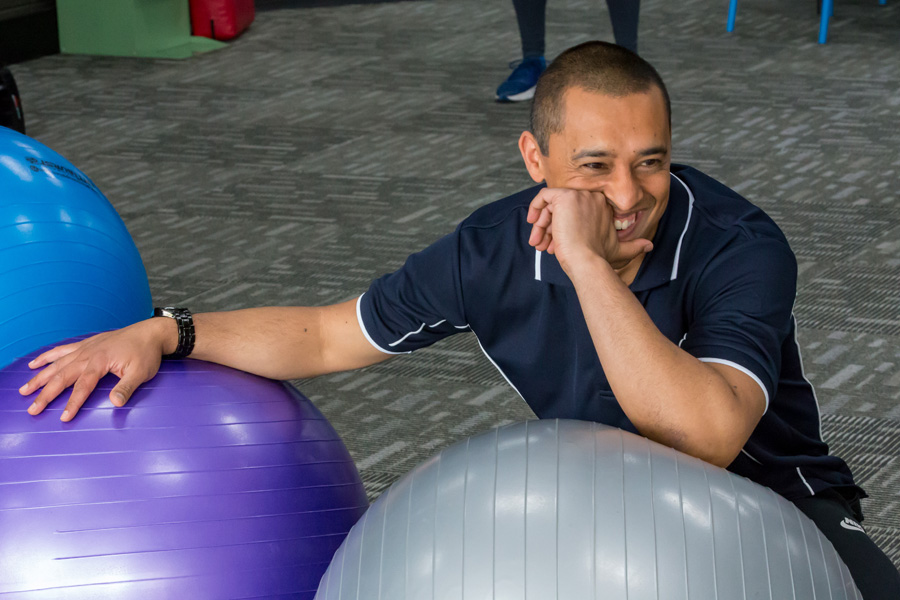 When can I begin?
Immediate starts are available for some courses! Intake dates, course fees, and duration for ACFB's leading fitness training courses vary depending on your preferred course delivery option. 
We offer on-campus in Melbourne, FLEXI and online fitness courses, allowing you to become a fitness trainer no matter what your lifestyle, location, or schedule! To find out more, head to our website and take a look at our intake dates. 
You can also be confident that you are learning from the best – ACFB is a Registered Training Organisation through the Australian Skills and Qualification Authority (ASQA) and our courses are Nationally Recognised, as listed on training.gov.au.
With ACFB's Personal Trainers qualification, you can forge a new and rewarding career in the personal training industry or continue your professional development if you are already working in the industry, ensuring you stay up-to-date with the latest research and advances in fitness training. Completion of our personal trainer certification courses will see you ready to enter the PT fitness industry in Melbourne, across Australia or anywhere around the world.
Don't wait! Contact ACFB and start learning today. Become a future leader in this personal trainer industry and begin making positive changes in your client's lives.
Posted On 15/03/20