Sales and Marketing Course For Personal Trainers (Workshop)
Take your personal training business to the next level and understand the importance of sales and marketing through out online course.
Sales & marketing is not just about advertising and promoting your personal training business. It is about identifying and understanding your customer and giving them what they want.
Effective marketing is a result of examining every aspect of your business and how it affects the consumer's end experience. This workshop covers everything you'll need to do in order to deliver your products and services to the consumer including:
defining your target market
the importance of research
the importance of planning
marketing plans
business names and logo's
setting goals and objectives
and the four 'P's' of the marketing mix – Product, Price Place & Promotion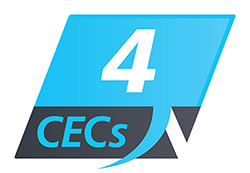 At the end of this sales & marketing course you will have a greater understanding of the role sales and marketing plays in your personal training business. You will be better equipped to take your business from strength to strength by understanding your clientele demographic, which will allow you to provide a more targeted service to your clients.

Workshop details:
Delivery Method: Online
Prerequisites: Certificate III in Fitness
Date: You can start at anytime
Cost: $119
CEC Points: Four (4) Fitness Australia CEC's