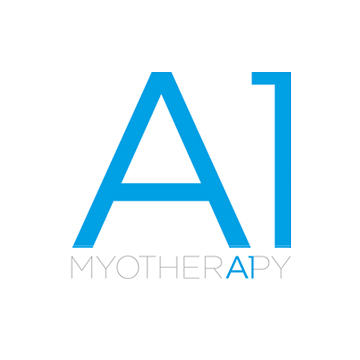 Business Name:
A1 Myotherapy
Business Address:
480 Canterbury Rd Forest Hill Vic
Job Type:
Contractor
Industry:
Myotherapist
Date Advertised:
18/07/2023
Expiry Date:
30/09/2023
View Website
Exciting opportunity for a Myotherapist in Forest Hill,
A fantastic opportunity has arrived for a passionate, enthusiastic Myotherapist to join our team in our newly renovated clinic at A1 Myotherapy, Forest Hill.
We have both full time and part time shifts available with a flexible roster. A1 Myotherapy has a great location situated on Canterbury Road and are conveniently located in Brentford Square Shopping Centre surrounded by cafes, free parking, trees, supermarket, and plenty of great shops. Currently we are a team of 4 Myotherapists and have a cosmetics business running within our premises. Take a look at our walk-through video of our clinic here: https://youtu.be/0CegUHeuXzE
A1 Myotherapy have a strong presence in the sporting community treating local and professional athletes including the Hawthorn Football Club. We are handily located close to many sporting clubs including Vermont Football Club, Box Hill Broncos and many more.
Benefits
Earn $50-$60 per client per hour also get paid for social media content
Fast growing business in crisp new clinic
Safe environment with great clientele
Fun team and culture
Spacious rooms with bright natural light
Flexibility with shifts
Support from senior therapists
Family friendly clinic
Newly renovated generous sized rooms all with electric tables, hand basins, standing desks with monitors
Cliniko, our practice management software, is easy to use and accessible to log in from your mobile or laptop to see your shifts and complete patient notes
Free parking
Long existing clientele
Mentoring from senior therapist
Requirements (will need these requirements to begin however graduates may still apply in advance)
Minimum of Advanced Diploma in Myotherapy
ABN
Myotherapy membership with an association
Insurance
Laptop
DON'T MISS OUT
Contact Victoria on M0407762228 or for any enquirers email us at [email protected]