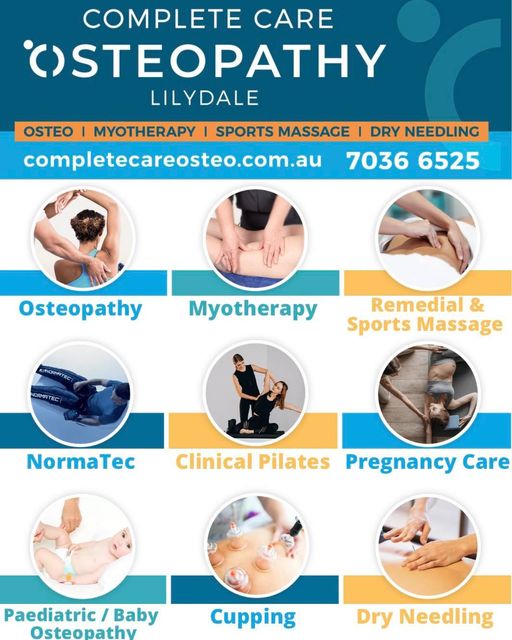 Business Name:
Complete Care Osteopathy
Business Address:
Suite 2. 355 Main Street, Lilydale 3140
Job Type:
Contractor
Industry:
Myotherapist
Date Advertised:
15/11/2022
Expiry Date:
20/12/2022
View Website
Myotherapist or Remedial Massage Therapist,
MYOTHERAPIST POSITION
Complete Care Osteo in Lilydale is looking for a Myotherapist to join our team!
We have demand for Myo services at the clinic and you will work closely with the Osteos through referrals and shared patient care.
Key Features
-Opportunity to become a core member of a supportive, modern and professional health clinic.
-Work alongside passionate, experienced and friendly health professionals.
-Amazing facilities with lots of natural light and good vibes.
-Flexible working hours can be negotiated.
-Fantastic clinic location in the heart of Lilydale, within a medical center with other specialists and I-Med Radiology facilities.
-Attractive and transparent remuneration.
-Professional development opportunities.
If you think you're the right fit for our team, please send your resume and also a cover letter telling us a bit about yourself.
[email protected]
Please email check out our website and socials for more about the clinic.
We look forward to hearing from you.
Complete Care Osteo