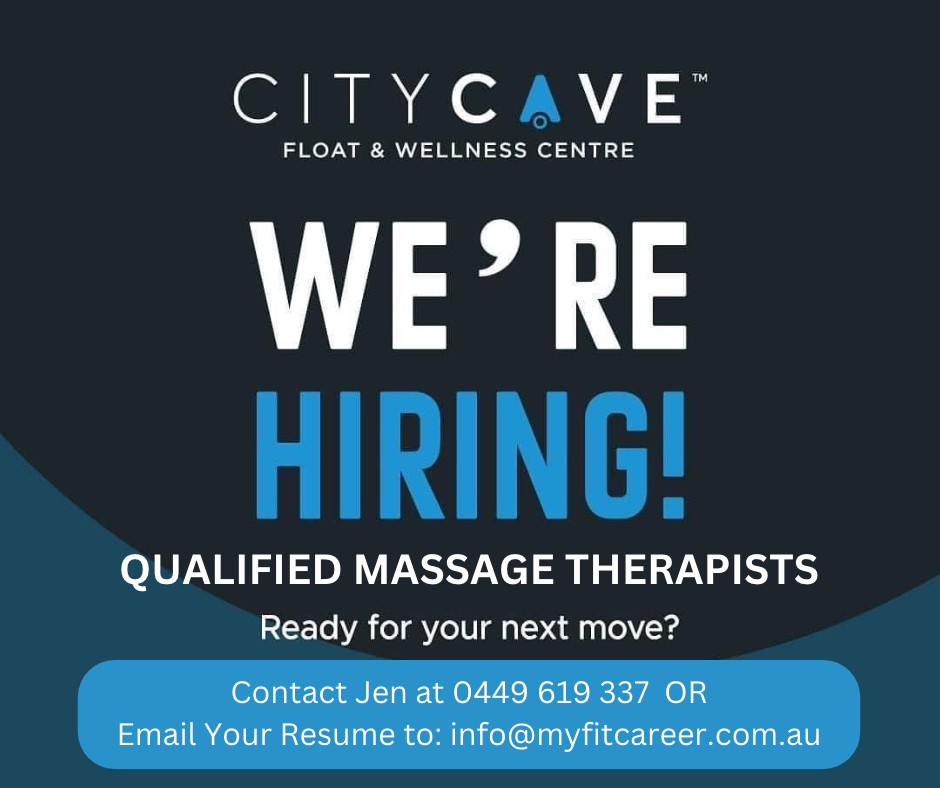 Business Name:
City Cave
Business Address:
City Cave Ivanhoe VIC Workplace City Cave Everton Park 1/05 487 S Pine Rd Everton Park 4053 QLD P: 0476 273 355 www.citycave.com.au
Job Type:
Contractor
Industry:
Massage Therapist
Date Advertised:
09/11/2022
Expiry Date:
30/01/2023
View Website
Massage Therapist,
CITY CAVE
Massage Therapist
My Fit Career
West Melbourne, Melbourne VIC
Natural Therapies & Alternative Medicine (Healthcare & Medical)
Contract/Temp
Posted 1d ago
More jobs from this company
About the opportunity
We are seeking a Certified Massage Therapist to join our team. The successful candidate will be enthusiastic, highly motivated, willing to go the extra mile and wants to work in a multidisciplinary team. We offer a beautiful massage environment to treat clients on a regular basis; enabling us to educate our clients on how to look after their bodies outside of the treatment room in addition to regular Remedial Massages.
What City Cave provides
Booking system.
Reception Team.
Free Internet.
Existing massage client base.
Marketing.
Excellent team environment with a supportive & fun culture.
Fully furnished room with additional equipment (Massage table, towels, oil).
About you
Positive attitude.
Good work ethic.
Ability to work to a deadline.
Excellent time management skills and ability to work independently.
Excellent presentation and communication skills.
Must have a passion for their job along with being driven, motivated and hardworking.
Why work for us? City Cave Benefits
Discounted City Cave services.
Supportive work environment and career progression opportunities.
Competitive salary
Join a team that ensures we always aim to satisfy our clients and continually set our standards higher
Locations: West Melbourne, Ivanhoe.
Click Apply or send your enquiries to Jenny at [email protected]